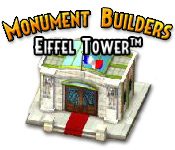 Travel through time and witness a historic construction in Monument Builder: Eiffel Tower.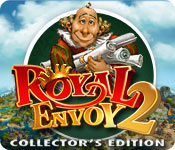 Explore ancient caves and forgotten mines, meet mystical nymphs and leprechauns, engage in snowball fights in the frigid arctic...

Rebuild the devastated islands as you take control of the Rescue Team in this fantastic Time Management game!
Dive into Pet Rush: Around the World and open up your very own Pet Shop!
Build Juliette's Fashion Empre and make your rivals green with envy as you prepare a variety of stunning supermodels for the catwalk!
Expand your building empire from the sunny coasts of Florida to the snowy lands of Alaska in Virtual City 2: Paradise Resort!
My Farm Life 2 takes casual games to new heights as players tend to crops 30 stories above busy city streets!
Stop the invading barbarian forces and restore the settlements and broken roads in Roads of Rome 3!
Prove Youda Fisherman praised in books and maintain your universal fame by helping a stranger rebuild his fishing company!
Drop your axe and pick up your plow because there's farming to be done!
Become the hero of the hit reality show TV Farm!
Popular vacation destinations are looking to upgrade their local attractions and your skills are needed in Build-a-lot: On Vacation!